i woke up early on an august morning before mike was home from work and just had a feeling that i needed to take a pregnancy test. we had been trying for about a year to have a baby and for whatever reason on this morning something just felt right. i took the first test . . . positive, i was in shock because we'd tried for quite awhile with no luck. second test . . . positive. third test . . . positive. mike came home and i shared the wonderful news with him that i thought we were pregnant! i had to work that day and it was so hard not to shout it from the rooftops, i was bursting at the seams with excitement! still though, since we'd had a difficult time i wasn't 100% convinced so i did about three or four more tests that evening, and all of them were positive!

at that point, little did i know that i was already eight weeks along! now, i'm 26 weeks into this wonderful pregnancy, with only 97 days until baby noah's due date is here! i have been blessed beyond anything i could have expected, i feel so grateful. every little kick from our sweet little baby is so special, i love talking to him, so does his daddy, we always let him know that we already love him so, so much. what a blessing he is coming into our lives.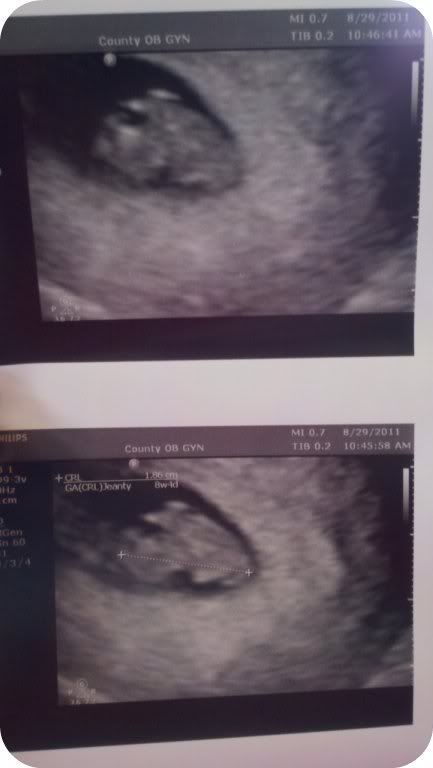 our little one at 8 weeks
the first time we heard our baby's heartbeat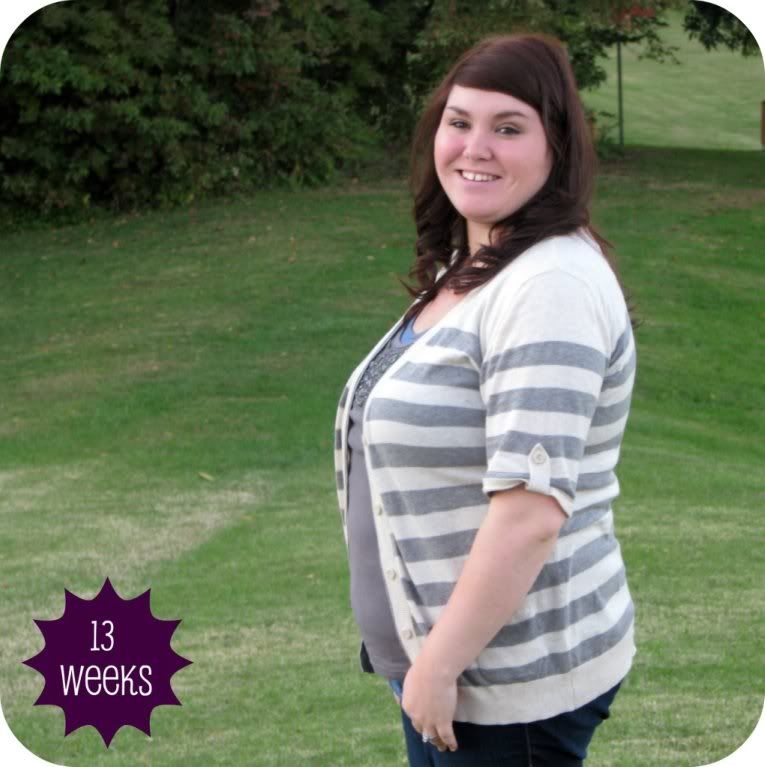 20 weeks along, IT'S A BOY!
2012 is going to be filled with so many beautiful things.